News of Auction
The 2009 Autumn Auction of Beijing Poly was held November 21 to 24. On the night of November 22, over 200 pieces of Chinese art works were sold at RMB 908 million, among them 10 were sold at over 10 million each, and two of them were sold over 100 million each.
"The Scroll of Eighteen Arhats" by Wu Bin of the Ming Dynasty was sold at RMB 169 million, a record high in China's auction of Chinese art works, and it is the highest price for a single piece of work. There is an inscription by Emperor Qianlong of the Qing Dynasty. This piece of work was mentioned in the imperial court record of the Qing entitled "The Second Volumn of Treasures in the Secret Hall".
Qi Baishi's "Pitifully Soundless- A Pamphlet of Flowers, Birds, Worms" was sold at RMB 95.2 million, which is a record high for Chinese modern art work.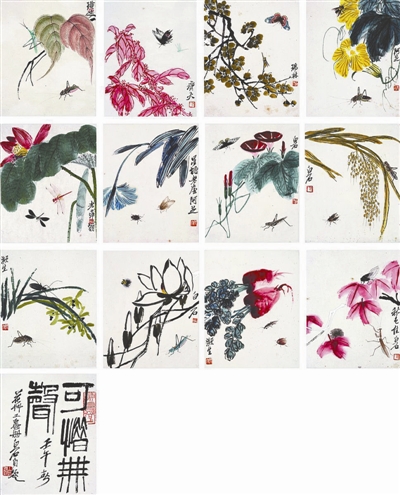 Below is only existing calligraphy of Zeng Gong (1019-1083), one of the eight masters of the Tang and Song Dynasties. It was sold at RMB 108 million, which is the highest record in auction of calligraphy.